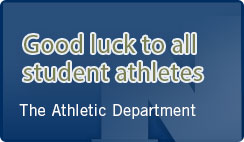 More Events

V Boys Swimming and Diving VS Berlin

3/10/2021
4:30pm
Home - Newington HS Pool


V Boys Swimming and Diving VS Wethersfield

3/16/2021
4:30pm
Home - Newington HS Pool

2020-2021 Boys Swimming & Diving
Practice Schedule:
Week of March 1st:
Monday: 3:30-5:30
Wednesday-Friday: 3:30-5:30
Saturday: 8:00-10:00
Week of March 8th:
Monday-Tuesday: 3:30-5:30
Thursday-Friday: 3:30-5:30
Saturday: 8:00-10:00
Upcoming Meets:
Tuesday, March 2nd: Away vs. Classical Magnet @ 5:30 pm
Wednesday, March 10th: Home vs. Berlin @ 4:30 pm
Practices will begin promptly, so you should arrive 5 minutes prior to the start time. We do not currently have access to the locker rooms, so please arrive at practice in your suit. Make sure to have a cap, goggles, and water bottle with you at all practices. You will not be allowed to practice without a water bottle! Please continue to fill out your Wellness Self Assessment daily, wear your mask, and practice social distancing on deck.
The following consent form must be completed before you are able to participate in practice:
****All information is subject to change****
Contact Coach Crystal by phone/text at 860-558-9334. You can email Coach Crystal at cconnery13@gmail.com or sign up below for remind updates.
REMIND for athletes and parents
*This year, we will be using one REMIND account for parents and athletes*
|

|

Share