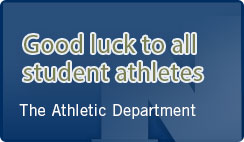 2021-2022 Boys Swimming & Diving
New Swimmers/Divers & Incoming Freshmen:
If you are interested in joining the team for the 2021-2022 season, please make sure to use the information below to join our Remind. This will ensure that you receive all updates about the upcoming season! If you have any questions please reach out to Coach Crystal through the Remind or by email!
Important Dates:
Preseason Meeting: Monday, October 25th @ 4:00 pm in the pool balcony
Congratulations to Michael Bohlke for earning All-Conference recognition for his first place finish in the 500 freestyle at our regional meet!
****All information is subject to change****