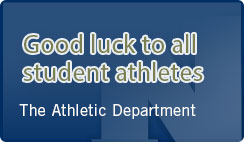 More Events

V Boys Swimming & Diving

Bulkeley Relays
12/16/2022
6:15/3:30 pm
Away - Cornerstone Aquatics Center Pool


V Boys Swimming & Diving vs Conard

12/20/2022
4:00 pm
Home - Newington HS Pool


V Boys Swimming & Diving vs East Catholic

1/3/2023
4:00 pm
Home - Newington HS Pool


V Boys Swimming & Diving @ Plainville/Goodwin Tech

1/10/2023
4:00 pm
Away - Plainville HS Pool


V Boys Swimming & Diving vs Berlin

1/13/2023
4:00 pm
Home - Newington HS Pool


V Boys Swimming & Diving vs Southington

1/17/2023
4:00 pm
Home - Newington HS Pool

2022-2023 Boys Swimming & Diving
New Swimmers/Divers & Incoming Freshmen:
If you are interested in joining the team for the 2022 season, please make sure to use the information below to join our Remind. This will ensure that you receive all updates about the upcoming season! If you have any questions please reach out to Coach Crystal through the Remind or by email!
Practice Schedule:
*Please make sure to come prepared to practice with a swimsuit, goggles, towel, and water bottle! NHS caps are available at the pool.
Week of Dec 1st: Th-F 3:00-5:30, S 8:00-10:30
Week of Dec 5th: M-F 3:00-5:30, S 8:00-10:30
Week of Dec 12th: M-Th 3:00-5:30, S 8:00-10:30
All Varsity sports contests will be live streamed on the Newington High School YouTube Page.
Visit and subscribe at http://youtube.com/newingtonhighschool605 for all of your Nor'easters Sports Coverage!
Congratulations to Michael Bohlke, Kuba Latawiec, Will Lubas, and Filip Nadratowski for earning All-Conference recognition in the CCC North!
Congratulations to all of our athletes who participated in the Class L swimming meet! Michael Bohlke finished 18th in the 200 free and 16th in the 500 free, Kuba Latawiec finished 20th in the 200 free and 11th in the 500 free, Will Lubas finished 21st in the 200 free, Filip Nadratowski finished 22nd in the 200 IM and Bryce Turner finished 23rd in the 100 breast. Nadratowski, Turner, Wyatt Smith, and Lubas finished 14th in the 200 medley relay and Latawiec, Nadratowski, Bohlke, and Lubas finished 11th in the 400 free relay. At state trials, Smith and Nadratowski finished 26th and 29th in the 100 back and Jake D'Amato finished 32nd in the 100 breast.
****All information is subject to change****
below for remind updates.